Behind every song is a story. Here are some I hope you find interesting, informative and even amusing.
Across the Universe
The opening phrase to this Beatles classic, "Words are flowing out like endless rain into a paper cup" came to John Lennon one night in 1967 after hearing his then-wife Cynthia, "going on and on about something." Later, after "she'd gone to sleep – and I kept hearing these words over and over, flowing like an endless stream," Lennon went downstairs and turned it into a song. He began to write the rest of the lyrics and when he was done, he went to bed and forgot about them.
"I was lying next to my first wife in bed, you know, and I was irritated, and I was thinking. She must have been going on and on about something and she'd gone to sleep and I kept hearing these words over and over, flowing like an endless stream. I went downstairs and it turned into a sort of cosmic song rather than an irritated song, rather than a "Why are you always mouthing off at me?" The words were purely inspirational and were given to me as boom! I don't own it you know; it came through like that."
Blowin' in the Wind
Upon hearing Bob Dylan's protest song Blowin' in the Wind on the radio, Sam Cooke apparently exclaimed, "Jeez! A white boy writing a song like that?"— leading him to write A Change Is Gonna Come the following year.
Brown Eyed Girl
Originally titled "Brown-Skinned Girl," Van Morrison changed it to "Brown Eyed Girl" when he recorded it. Morrison remarked on the title change, "That was just a mistake. It was a kind of Jamaican song. Calypso. It just slipped my mind that I changed the title."
Can't Help Falling In Love
Recorded by Elvis Presley in 1961, the melody is based on Plaisir d'Amour (Pleasure of love), a classical French love song written in 1784 by Jean-Paul-Égide Martini. An oldie but goodie.
Don't Stop Believing
Journey's hit is well-known for the line mentioning being "born and raised in south Detroit," which sounds like a real place. But the line left most Detroit residents scratching their heads. Lead singer and song author, Steve Perry, only found out later that there was no such place. In fact, the area south of Detroit is Canada. "I tried north Detroit, I tried east and west and it didn't sing, but south Detroit sounded so beautiful. I loved the way it sounded, only to find out later it's actually Canada," Steve later said.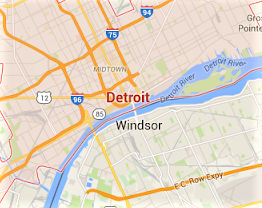 Dude Looks Like a Lady
When Aerosmith hung out with the guys from Motley Crue, they rolled their eyes at how every sentence they said started with "Dude." Even more, at one point, they saw what looked like a girl with bleach blonde hair, but when that person turned around, it was Vince Neil from Motley Crue. This turned into the riff, "Dude looks like a lady."
Hallelujah
Leonard Cohen is said to have written around 80 draft verses for Hallelujah with one writing session at New York's Royalton Hotel, where he was reduced to sitting on the floor in his underwear, banging his head on the floor. Cohen managed to narrow it down to the five verses used in his studio recording. Hallelujah!

Over 300 versions of Hallelujah are known, including Canadian k.d. lang's performance at the opening ceremony of the 2010 Winter Olympic Games in Vancouver before a claimed TV audience of three billion.
Here Comes the Sun
George Harrison wrote this Beatles classic in 1969 at his friend Eric Clapton's country house. John Lennon did not contribute to the song, as he was recovering from a car crash.
Hey Jude
Paul McCartney wrote the song for Julian Lennon who was having a difficult time because his parents, John and Cynthia, were divorcing. The song originally started as "Hey Jules."
House of the Rising Sun
Like many classic folk ballads, House of the Rising Sun is of uncertain authorship. The most successful commercial version was recorded by The Animals. They began performing their arrangement of the song during a joint concert tour with Chuck Berry. The Animals recorded their version in just one take on May 18, 1964 and took only 15 minutes.

Bob Dylan recorded the song in 1961 for his debut album. Hear it here.

When he first heard The Animals' version on his car radio, he stopped to listen, "jumped out of his car" and "banged on the bonnet," inspiring him to go electric.
I Can't Make You Love Me (If You Don't)
This 1991 Bonnie Raitt hit was inspired by a man who was in court for shooting at his girlfriend's car. The judge asked the man if he had learned anything, and the man replied, "I learned, your honor, that you can't make a woman love you if she don't."

What's even more fascinating is that the song was written by former NFL lineman, Mike Reid, who was the #7 draft pick in 1970. Between seasons, he was a pianist for various respected symphony orchestras across the U.S. He also won a Grammy for writing a country song in 1984, making him the only NFL player to do so, ever.
Knockin' On Heaven's Door
Bob Dylan wrote the song for the soundtrack of the 1973 Western film Pat Garrett and Billy the Kid and features The Byrd's Roger McGuinn on guitar. Dylan himself appeared in the film as the character named Alias.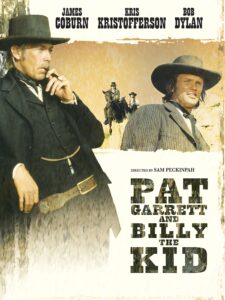 La Bamba
Originally a Mexican folk song, the song is best known from its 1958 adaptation by Ritchie Valens. Although an obscure and possibly non-existent 1908 Mexican recording has been cited, the earliest certain recording of the song is that by Alvaro Hernández Ortiz released around 1939. Click here to hear it. For a laugh, check out "Weird Al" Yankovic's Lasagna
Layla
Eric Clapton wrote the song after one of his friends gave him a copy of The Story of Layla and Majnun, a 12th century Persian story about unrequited love. But who was his unrequited love for? George Harrison's wife. After she divorced Harrison and married Eric Clapton, they got divorced too. Clapton and Harrison made up and went on tour together.
Love Me Tender
Recorded by Elvis Presley in 1956, the lyrics were written by composer Ken Darby who used the melody of an old 1861 Civil War song Aura Lee which was composed by George Poulton and in the public domain. The lyrics are credited to Darby under the pseudonym "Vera Matson," his wife's name, and Elvis Presley. Presley received co-songwriting credit due to his publishing deal which demanded songwriters concede 50% of the credit of their song if they wanted Elvis to record it. When asked why he credited his wife as co-songwriter along with Presley, Darby responded, "Because she didn't write it either."
Over the Rainbow
When Judy Garland went over the rainbow as Dorothy in the classic 1939 musical The Wizard of Oz, she almost left without singing what was to become her signature number. MGM executives first removed Over the Rainbow because they felt it slowed down the film. They also objected to the "difficult-to-sing" octave leap in the song's opening word "Some-where," fearing movie audiences wouldn't be able to sing the low-to-high notes.
Producer Arthur Freed stepped in, telling studio head Louis B. Mayer, "The song stays or I go," to which Mayer replied, "Let the boys have the damn song. Put it back in the picture. It can't hurt." The song went on to win the Academy Award for Best Film Song.

In 2001 it was voted the Greatest Song of the 20th Century by the National Endowment for the Arts and the Recording Industry Association of America. Garland's signature song followed and sometimes burdened her throughout the decades. "It's like being a grandmother in pigtails," she once said.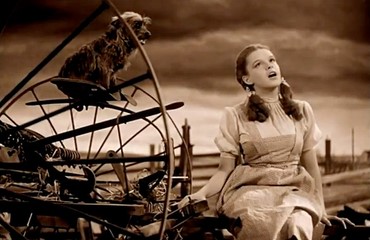 Philadelphia Freedom
Elton John and songwriting partner Bernie Taupin wrote the song for Elton's good friend Billie Jean King. King was number one women's tennis player at the time, but you would never know it by listening to the song. Taupin, his lyricist, stated that he couldn't "write a song about tennis." So the song is more of a homage to King by reference to her tennis team, named the Philadelphia Freedoms.
Pretty Woman
Roy Orbison was writing with his songwriter partner Bill Dees at his house when he told Dees to get started writing by playing anything that came to mind. Orbison's wife Claudette came in and said she was going into town to buy something. Orbison asked if she needed any money, and Dees cracked, "Pretty woman never needs any money." Inspired, Orbison started singing, "Pretty woman walking down the street." By the time she returned the song was completed. Dees recounts how the distinctive growling cry of "Mercy" originated: "I can't do that growl like Roy, but the "Mercy" is mine. I used to say that all the time when I saw a pretty woman or had some good food. Still do."
Puff the Magic Dragon
Written by Leonard Lipton and Peter Yarrow, and made popular in 1963 by Yarrow's group Peter, Paul and Mary, the lyrics are based on a 1959 poem by Leonard Lipton, then a 19-year-old Cornell University student. Lipton was inspired by an Ogden Nash poem titled "Custard the Dragon" about a "little pet dragon."

Lipton was friends with Yarrow's housemate when they were all students at Cornell. He used Yarrow's typewriter to get the poem out of his head. He then forgot about it until years later when a friend called and told him Yarrow was looking for him, to give him credit for the lyrics. On making contact, Yarrow gave Lipton half the songwriting credit, and he still earns royalties from the song. After the song's initial success, speculation arose that the song contained veiled references to smoking marijuana. Yarrow and Lipton have repeatedly denied that they intended any references to drug use.
In an effort to be gender-neutral, Yarrow now sings the line "A dragon lives forever, but not so little boys" as "A dragon lives forever, but not so girls and boys."
Rainbow Connection
Written by Paul Williams and Kenny Ascher for The Muppet Movie in 1979, Rainbow Connection is among the most-covered songs in music history. The original recording featuring Jim Henson's voice as Kermit the Frog is still the most popular.
Karen Carpenter began recording the song in 1981 at her brother Richard's request, but didn't like the song because it didn't fit with the artistic direction she was hoping to take. She begrudgingly recorded a "work" lead vocal with just piano, bass and drums so that the other musicians could familiarize themselves with Richard's arrangement. Had the song been completed and included on the album, other instruments would have been added such as strings and horns, and later, Karen would have come back to the studio and recorded a new vocal track.
Years later, after Karen's death, fans learned of the track and begged Richard to release it. In an interview, Richard stated, "If I ever released it, Karen would come down and get me!" But 20 years after Karen recorded Rainbow Connection, Richard completed the song and released it on the last Carpenters album in 2001.
Save the Last Dance For Me
Recorded by The Drifters in 1960, this popular ballad was written by Doc Pomus and Mort Shuman. During an interview on Elvis Costello's show Spectacle, Lou Reed, who worked with Pomus, said the song was written on the day of Pomus' wedding while the wheelchair-bound groom watched his bride dancing with their guests. Pomus had polio and at times used crutches to get around. His wife, Willi Burke, however, was a Broadway actress and dancer. The song gives his perspective of telling his wife to have fun dancing, but reminds her who will be taking her home and "in whose arms you're gonna be."
Smells Like Teen Spirit
The inspiration behind the Nirvana song is actually deodorant. But according to the song's author, Kurt Cobain, he had no idea until after the song was already released. A friend of his wrote the phrase "Kurt smells like teen spirit" on his wall, referring to him smelling like the woman's deodorant. Cobain's then-girlfriend Tobi Vail wore Teen Spirit deodorant and the smell would stick to him. Cobain has stated that he thought the phrase teen spirit sounded like it had a much deeper and revolutionary meaning.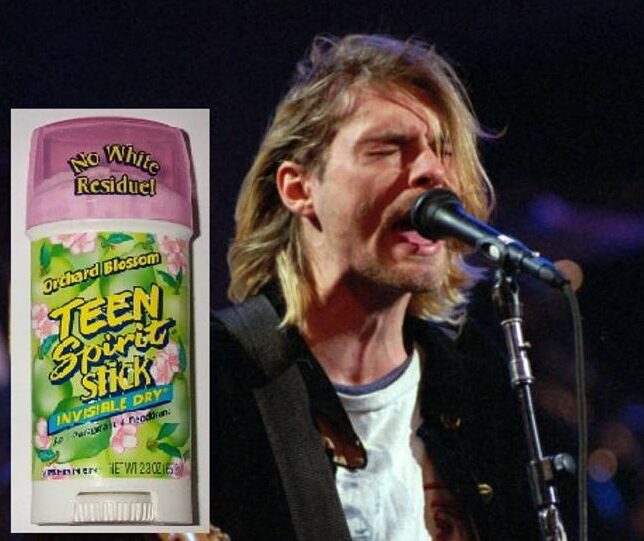 Smoke on the Water
This Deep Purple song came about when the band was at a Frank Zappa concert in Switzerland. Someone in the audience shot a Roman candle into the ceiling mid-show, causing a massive fire. There were no injuries, but the building burned down to the ground. As the members of Deep Purple sat in the nearby hotel room while firefighters tried to thwart the flames, they noticed Lake Geneva was completely engulfed in a haze.
Sweet Caroline
For decades, no one knew who Caroline of Neil Diamond's 1969 hit Sweet Caroline was. Nearly 40 years after its release, Diamond finally revealed that he was struck by the innocence of a picture he saw in a magazine while on tour in the '60s: a little girl riding a pony. The girl? Caroline Kennedy. Diamond was able to tell his muse this story when he played the song for her at her 50th birthday party in 2007.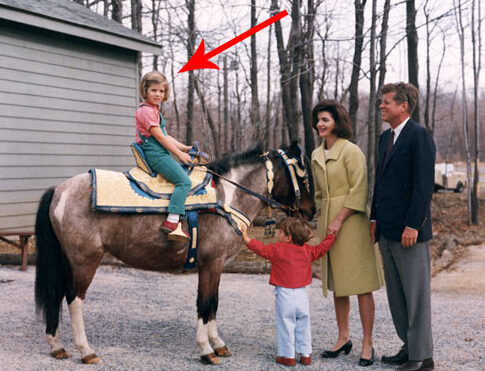 Sweet Child 'O Mine
One of the world's greatest songs of all time actually started as a joke. The band's drummer and guitarist were warming up for a jam session and began playing a circus melody. Axl Rose, the band's lead singer, liked the sound so much that he decided to turn it into a full song with chords and lyrics. Band guitarist, Slash, has said the song makes him sick and he hates what it stands for. Millions of fans worldwide might disagree.
Wagon Wheel
Bob Dylan began writing the song for the Pat Garrett and Billy the Kid film soundtrack in 1973. Originally titled Rock Me Mama, he never completed the song, writing only the chorus and melody. Although it never appeared on the soundtrack, the original Dylan demo was released on a bootleg recording. Dylan left the song an unfinished sketch.
Without Dylan's knowledge (or consent), Ketch Secor of Old Crow Medicine Show wrote verses for the song around Dylan's original work. He and Dylan signed a 50-50 co-writing agreement and share copyright on the song. Secor recalls that "I met (Dylan's son) Jakob, and Jakob said it made sense that I was a teenager when I did that because no one in their 30s would have the guts to try to write a Bob Dylan song."

Secor's lyrics contain a geographic impossibility: heading "west from the Cumberland Gap" to Johnson City, Tennessee "you'd have to go east." As Secor explains, "I got some geography wrong, but I still sing it that way. I just wanted the word 'west' in there. West has got more power than east.
Wild World
Although many people assumed that Cat Stevens had written the song about his then-girlfriend Patti D'Arbanville, in a 2009 interview he revealed that, in fact, he wrote the song about himself. "I was trying to relate to my life… I'd done my career before, and I was sort of warning myself to be careful this time around, because it was happening. It was not me writing about somebody specific," Stevens said.
Wonderful Tonight
Eric Clapton wrote Wonderful Tonight on September 7, 1976 while waiting for his girlfriend (and future wife) Pattie Boyd to get ready to attend Paul and Linda McCartney's annual Buddy Holly party.

Boyd recalled to The Guardian in 2008 that Clapton "was sitting round playing his guitar while I was trying on dresses upstairs. I was taking so long and I was panicking about my hair, my clothes, everything, and I came downstairs expecting him to really berate me but he said, 'Listen to this!" In the time she'd taken to get ready Clapton had written the song.
Yesterday
One of the greatest songs ever written was originally an ode to protein, written when a young Paul McCartney woke up with a little tune in his head, picked it out on the piano, until the real lyrics came to him quite some time later; "Yesterday, all my troubles seemed so far away." McCartney made do with the nonsensical lyrics, "Scrambled eggs, oh my baby, how I love your legs." Yesterday is believed to be the most-covered song ever. Check out the list of cover versions here.
You Ain't Seen Nothing Yet
Written by BTO's Randy Bachman during a recording session, he recorded a joke track stammering all the words, like "You ain't seen n-n-nothing yet." He did it purposefully because his brother Gary Bachman had a horrible stammer at the time. He teased his brother they were going to put it on the album, though he had no intention of doing so. Then their producer intervened, saying it was their only potential hit song, so they used the joke track and it became BTO's only #1 song.