*ROTATE YOUR PHONE FOR BEST VIEW
Enjoy guitar or ukulele lessons in the comfort and convenience of your home with Steve – Calgary's leading private guitar teacher. No contract or lesson-cancellation penalties. Flexible scheduling, fun and immediate results GUARANTEED!
Email or call now to schedule your first lesson!
Please indicate your approximate Calgary location.
Give the Gift of Guitar Lessons (Gift Certificates for Christmas, Birthdays etc)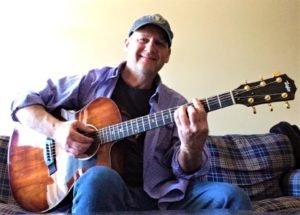 Hi, I'm Steve, a highly experienced guitarist, singer, songwriter and producer with over 20 years of teaching experience. Now living in Calgary, I attended Concordia University's music program in Montreal and have performed live and recorded in Montreal, Toronto, New York, Nashville, and more.
As a full-time guitar, vocals and songwriting teacher, students can expect the utmost in professionalism including reliability, punctuality and patience. LOTS AND LOTS OF PATIENCE!
*90% of New Guitar Players Quit Within Their First Year. Learn From a PRO!
Whether you're an absolute beginner, intermediate or experienced guitarist who's stagnated, you've come to the right place for guitar lessons. Many of my students contacted me after losing virtually all motivation to continue playing from their prior guitar teachers or tried learning off the Internet, only to become very frustrated. I have also taught, and continue to teach, many students with special needs.
My successful guitar teaching method is simple:
The more fun it is to learn, the more you'll be motivated
to play (i.e. practice) and progress dramatically faster!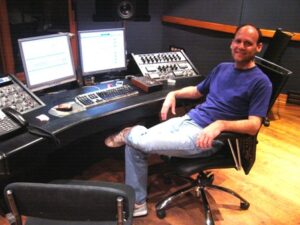 To ensure this "fun factor" my students are encouraged to request the songs they wish to learn and play, and not what a teacher wants them to play.
I teach approximately 40 students ranging from 8 to 84 years old; most on a weekly basis. In my experience, students learning on a weekly basis simply progress faster than students on a bi-weekly (and longer) basis, as the latter tend to lose momentum and motivation. Weekly lessons help prevent procrastination in terms of practice and allow the previous week's lesson material to still be fairly fresh in your head.
Quickly learn to play your favourite classic rock, rock, alternative, folk, blues, ballads, country, pop, and other songs on acoustic or electric guitar plus singing and songwriting techniques.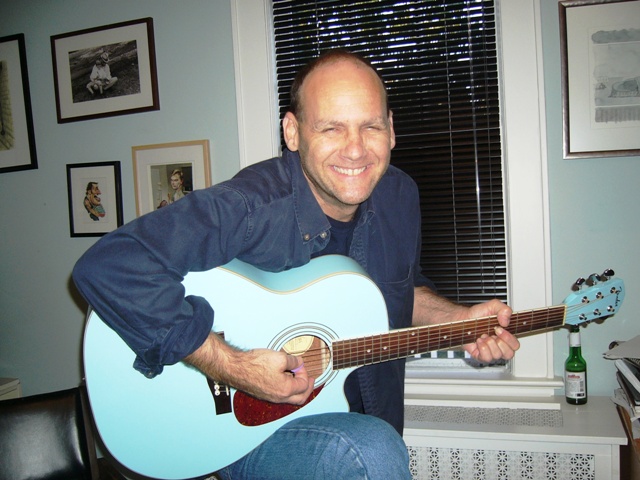 1. Enjoy practicing so that it's a pleasure and not a drag.
2. Progress much faster than with other guitar teachers.
3. Learn how to sing and play guitar simultaneously.
4. Become a good guitar player and better all-around musician.
5. Learn live performance skills and techniques.
6. Learn recording studio skills and techniques.
7. Learn to play (nice) with other guitarists and different musicians.
8. Learn how to write (good) songs.
9. Learn lead vocal and background vocal techniques.
10 Learn all about strumming, chords, lead guitar, riffs, muting, finger picking & more!
11. Boost cognitive skills (attention, memory, coordination motor skills, multi-tasking etc.)
12. Learn about the many digital apps available to musicians (without hurting yourself).
13. Play songs by heart/ear/feel.
14. Learn just enough basic theory.
15. Significantly sharpen your listening skills.
16. Improve creativity (songwriting, music arrangements etc.)
17. Select from over 750 popular guitar songs I've taught. (Check 'em out here)
18. Develop self-teaching techniques.
19. Have tons of fun playing your favourite songs!