Below are real testimonials from real clients. Their names have been changed to protect their privacy.
"That was such a fun lesson today!!!! They all are!!! Thank you!!! See you Wednesday!!"
Carolyn, Calgary
"Thanks for the lesson today, she just blossoms when you come and work with her. let us know you next availability?"
Andrea, Calgary
"I have had the pleasure of learning how to play the guitar with Steve for the past year and a half and I can honestly say that he is an outstanding musician and instructor.
From the very beginning, he has been patient, kind, and encouraging. He has a wealth of knowledge and experience, and he is always willing to share it with his students. Whether I am working on a new piece of music or struggling with a technique, he always takes the time to explain things in a way that is easy to understand and follow.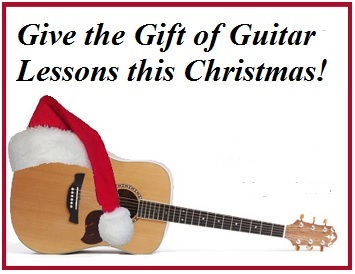 In addition to his technical expertise, Steve has a true passion for music. He is always bringing new ideas and approaches to our lessons, and he is always eager to explore new styles and genres. He has helped me to develop a deeper appreciation for all kinds of music, and I feel much more confident in my ability to play and express myself on the guitar.
When beginning our lessons together, Steve had his work cut out for him. He had to take on 2 students with no experience, myself a 40's dad and my daughter that was 7 years old at the time. Steve was able to ensure we both had the attention we needed during our lessons and was able to somehow manage teaching both of us utilizing different techniques.
I am so grateful to have had the opportunity to work with Steve, and will continue working with him as I progress. I would highly recommend Steve to anyone looking for a top-notch guitar teacher. Thank you Steve for all your hard work and dedication!"
Mike, Calgary
"Thank you Steve. We would like to continue. Thanks for doing this—he loves you!"
Gerry, Calgary

"Hey Steve! We can't thank you enough for all you've done for Erin! Teaching her the guitar has helped her so much finding her passion in life and it's amazing to keep seeing her confidence soar to new levels!"
Lori, Calgary

"Thank you, Steve! I feel very lucky to have you as my guitar teacher and mentor"
Danny, Calgary
"Dear Steve, I just want to thank you for getting Lucy prepared to sing solo while playing guitar for her graduation ceremony today. I was so impressed and absolutely beaming with pride. I know this took a lot of patience and practice … and I just want to say thank you for a job well done. She has grown up as a singer and guitar player so much… and now has the confidence to sing in front of all her friends and their families and she did it on her own volition! And she did a fine job, and she wouldn't have done it without you. So thanks for all your hard work and patience through the years… it's paying off!"
Millie, Calgary
"Thanks so much for yet another meaningful guitar lesson, and thank you for all the lessons over the fall and winter. As I told you earlier, I really appreciate your teaching approach, and I want to wish you well as you continue to nurture the love of music with your students. I hope to work with you again in the fall."
Nathalie, Calgary
"I really enjoyed taking classes with you and learned a lot of new things… I want you to know that I appreciate and value everything you taught me. Thank you so much for going out of your way."
N. Cortes, Calgary
"Steve! I didn't get to see you yesterday to express in person my gratitude for your professionalism, enthusiasm, expertise, encouragement and positive influence over the past few months working with Zaidee. Your work was greatly appreciated and you have left behind a student who loves to play the guitar (and sing!) and has accumulated a decent repertoire of songs. At 8:05 this morning, Zaidee is downstairs playing away. There. Your legacy. 🙂
Janice, Calgary
"Thank you Steve, we really scored big when we found you! Thanks for fostering Ryan such that he is enjoying this instead of being pushed. He has been taking his guitar to school and practicing at noon time with his friends."
Natasia, Calgary
"Steve is an engaging instructor with a clear passion for his craft. My 8 year old son sits quietly by his window watching for Steve's arrival in anticipation of the guitar lesson to follow. My son sits quietly for NO one. This is a testament of Steve's ability to capture a child's attention and focus that attention on music."
Evan, Calgary
"Steve, thanks very much for all the help! Rafi really enjoys you and your way of teaching and I love how it's not as hard to get him to practice!!"
Nathalie, Calgary
"Steve, you have awakened a different kid in regards to music. I always kept insisting he keep up with guitar because I could see something in him that his dad didn't see. And you are bringing it out in him in a way that his other instructors weren't able to. Thank you very much for that! He rises in the morning and goes to bed strumming that guitar quite often."
Nina, Calgary
"We appreciate hearing such positive feedback about Tammy – thank you! She was on her guitar last night and this morning before school so you`ve already inspired her and we`re thrilled!! Practicing before school is pretty much unheard of at our house!! I think she was totally comfortable with the amount you gave her actually."
Eleanor C, Calgary
"Thanks so much Steve! You're a great guitar teacher and we really appreciate your help!"
Joanne F, Calgary
"Steve, you are a gem and I can't thank you enough for relighting Nadine's desire to sing and learn how to play guitar."
Sandy, 45 Calgary
"Really like the vibe from our lessons. Getting results and very much appreciate your flexibility."
Brian C, Calgary
"I am so happy I feel like it was going to be a lot more frustrating than it was 🙂




Marie S, Calgary
"Hi Steve! Thanks for your visit! My daughter doesn't want to meet any other teachers, she really likes you. So yes, we would like to start on Thursdays at 7 pm."
Tracy B, Calgary
"Stoked Steve! Super excited about our lessons… Thanks again!"
Jason, 30, Calgary
"Thank you Steve. Lessons have been a blast with you!"
Elly B., 29 Calgary
"I had a really good session last night and really feel focused and energized thanks to you."
Evan K., Calgary
"Your mentorship has been incredible and I'm very grateful for the amazing lessons! You have helped me improve a lot."
Greg F, 26, Calgary
"I'm glad [my] kids have such a great teacher as you! You'll be proud of your students."
Irene G, 43, Calgary

"Thanks for filling our home with music."
Jeff M, Calgary
"Hi Steve,This is great! She definitely got the spark back after meeting you! She found you easy to connect and relate to!"
Julia W, 40, Calgary
"Til I met Steve I figured all guitar teachers [in Calgary] were basically the same. Steve really focuses on my needs and carefully prepares each lesson. That he shows up ready to teach me the tunes I told him I wanted to play is very cool."
Steven W, 38, Mount Royal
"Thanks Steve this was an awesome lesson."
Jonny, 33, Calgary
"More than just a great guitar teacher, Steve is very professional. I sincerely appreciate the fact that he's reliable, punctual, extremely organized and very patient. Like I said… a 'professional' guitar teacher!"
Lebo K, 33, Calgary
Call or email now to get started!
*Some time slots still available.